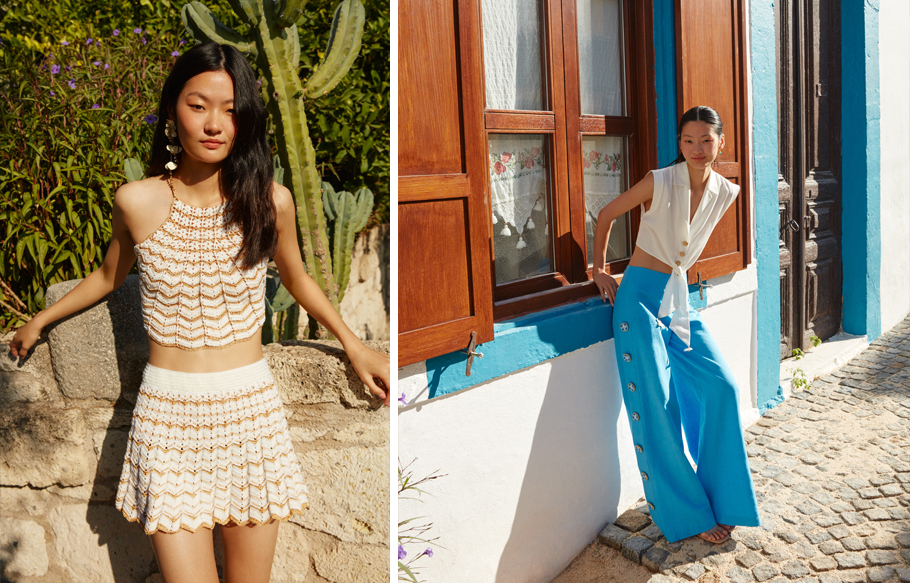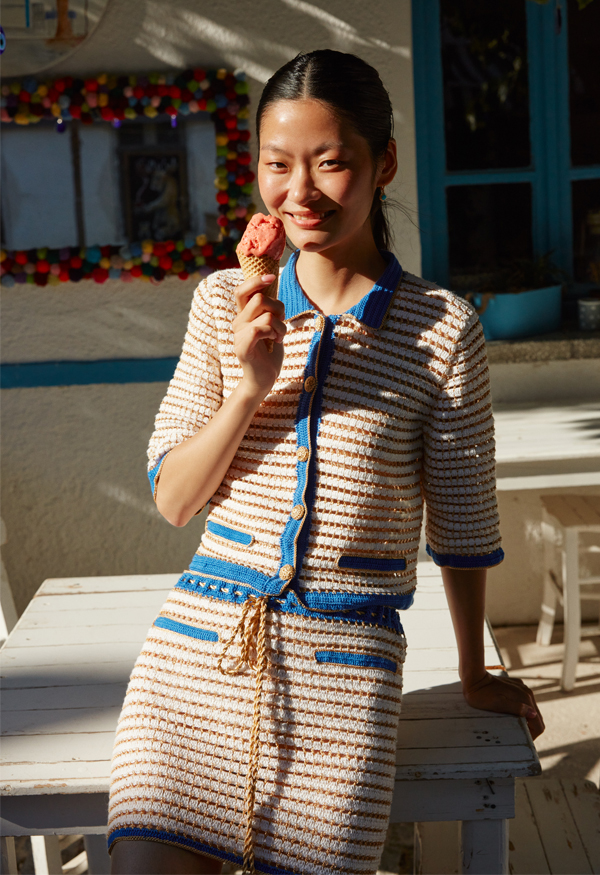 The hit Netflix show, Emily in Paris continues its fashion partnership with My Beachy Side as they launch their new Spring Summer 2023 collection. With Emily in Paris heading towards a fourth season, Netflix and series creator Darren Star are both continuing their official collaboration with the Turkish sustainability focussed fashion brand. Inspired by the much-loved show, the hotly anticipated 2023 Spring Summer collection reflects the playful Joie de vivre tempered with refined modern craftsmanship and elevated design. Just as Emily Cooper, played by Lily Collins, combines quirky charm with effortless style, My Beach Side's SS23 capsule collection is full of playful wit and warmth. Taking inspiration from the iconic 1950s European style and the elegant French Riviera glamour of Audrey Hepburn the new capsule collection transitions from day to night, and the beach resort to the esplanade. With a Mediterranean-inspired colour palette, each piece in the new collection has hand-knit or hand-crocheted detailing unique to the brand.
As with earlier collections, all My Beachy Side pieces are made by local artisans and celebrate the indigenous knit and crochet talents of this small community. The brand is committed to promoting, preserving and sustaining the exquisite handcrafts that have offered Turkish women an independent stream of income since the 14th century. My Beachy Side has been a leading job provider supporting thousands of women since its inception in 2015. Founded by Gamze Ates, the young label is focused on crafts and female empowerment for artisan makers in Turkey.
Speaking to Vogue in 2021, Ates explained how "Istanbul is very cosmopolitan, but when you go to more rural areas, there are not a lot of job opportunities for women, for some women, these are their first jobs, and they are true artisans." The collaboration with Emily in Paris provides more exposure for the brand and more opportunities for its growing workforce. Following a chance encounter that turned into a genuine friendship, Darren Star and Ates first started collaborating when he filmed scenes in the South of France.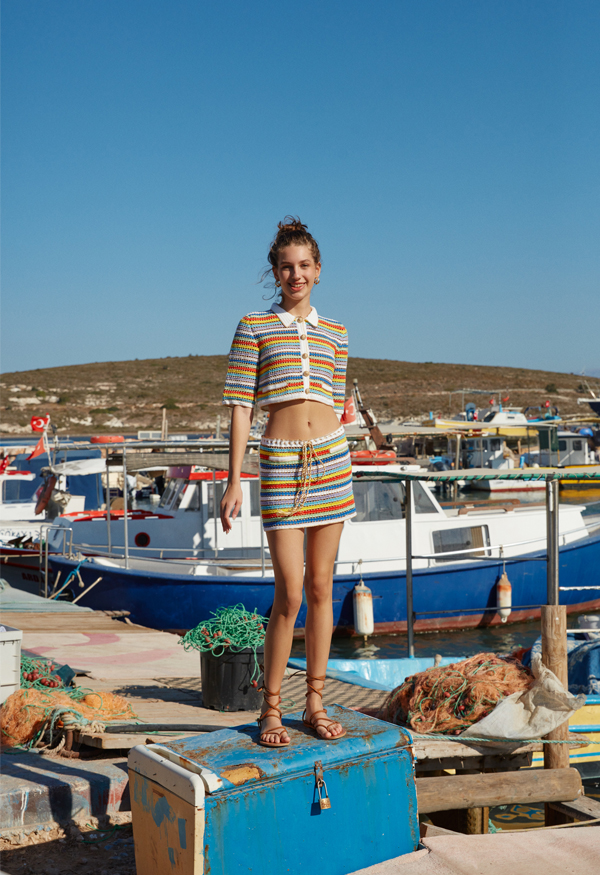 The show's fashion aesthetic had to change from edgy Parisian styles to more relaxed Mediterranean vibes. Star told Vogue, "A season two storyline presented us with an opportunity for an organic partnership with My Beachy Side, whose collection captures the relaxed glamour and joie de vivre of the south of France. It expresses an entirely different look for our characters—vacation chic," Speaking specifically about the designs he saw from My Beachy Side, he went on to say, "I love how the line brings classic St. Tropez vibes and interprets them in a fresh and sexy way."
The SS23 capsule collection includes versatile separates, the Bridgitte Embellished Tank Top and matching piped Shorts and the Rim Scalloped Top and matching mini skirt along with a shift dress, a maxi dress, a crocheted bikini, a tote bag and more.