British menswear brand Orlebar Brown (O .B) launches their Spring/Summer '23 collection, inspired by the myriad ways we enjoy holiday life in, on and around water.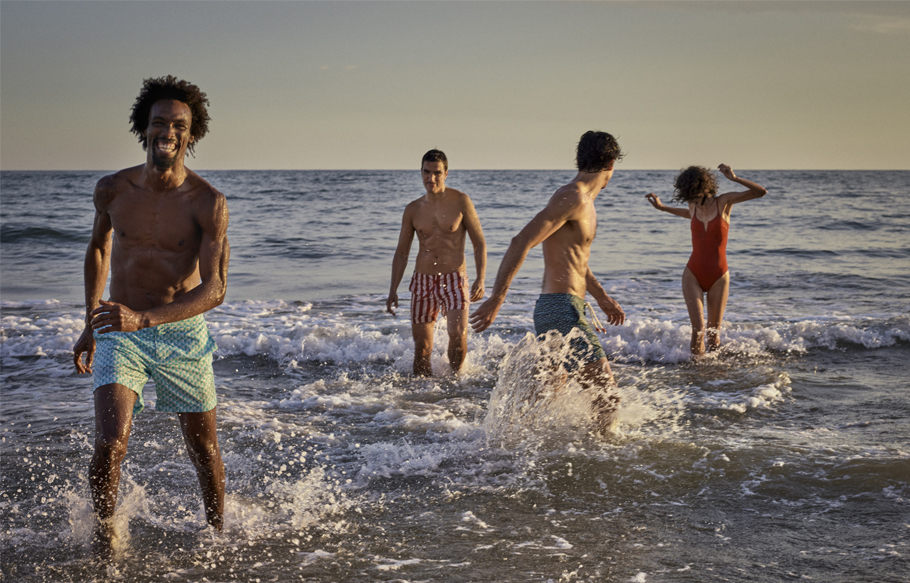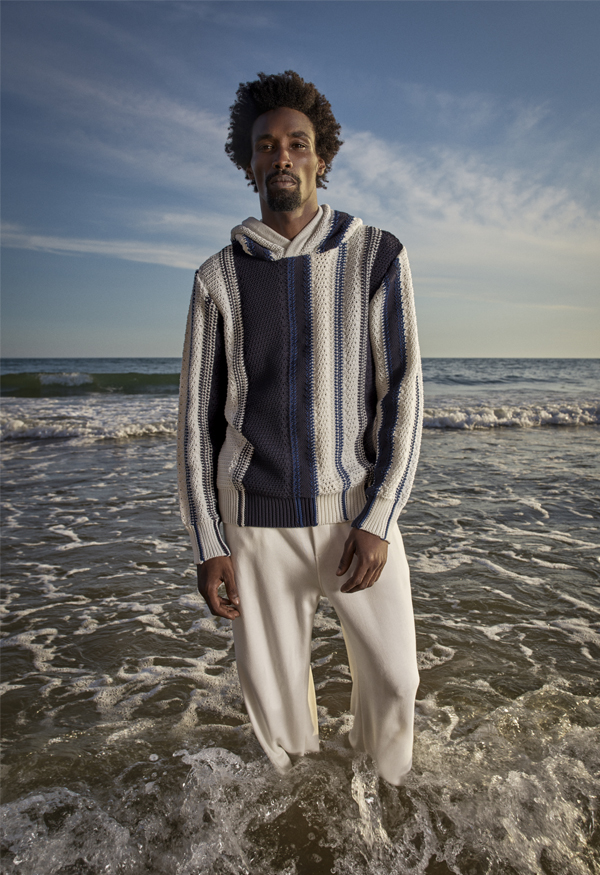 A vast cocktail of colour, glimmering with possibility. Tailored swim and resort wear, made to treasure. The Season highlights include a new rich, Cravat print; Quietly vibrant. Wonderfully detailed. A symphony of tiny ordered things. Which features on tailored swim shorts and shirts.
A second, more playful Bandana print in vermillion and white brings the spirit of freedom to swim shorts and resort shirts. All complimented with luxurious knitwear with elevated details and handstitched embroidery.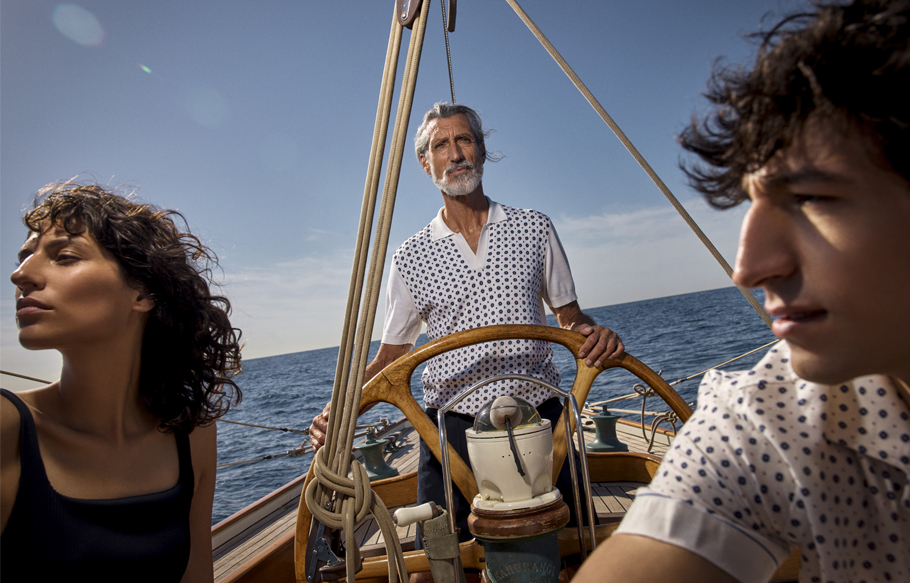 A collection of elegant and tailored resort wear rounds out the SS23 collection, featuring a striped affair with classic blue stripes on knitwear, sweats, swim shorts and shirts. And beautiful assortment of three new season blues, perfect for any seaside getaway.
Orlebar Brown worked with writer, director, photographer Marie Schuller and RSA Films to create films and photographs that will run from 29 January until the end of April 2023. The films take a playful and romantic film trailer approach, exploring the beauty, drama, danger and comraderie one can experience when you holiday at sea. With two film trailers is called All At Sea and The Anchor of my Love.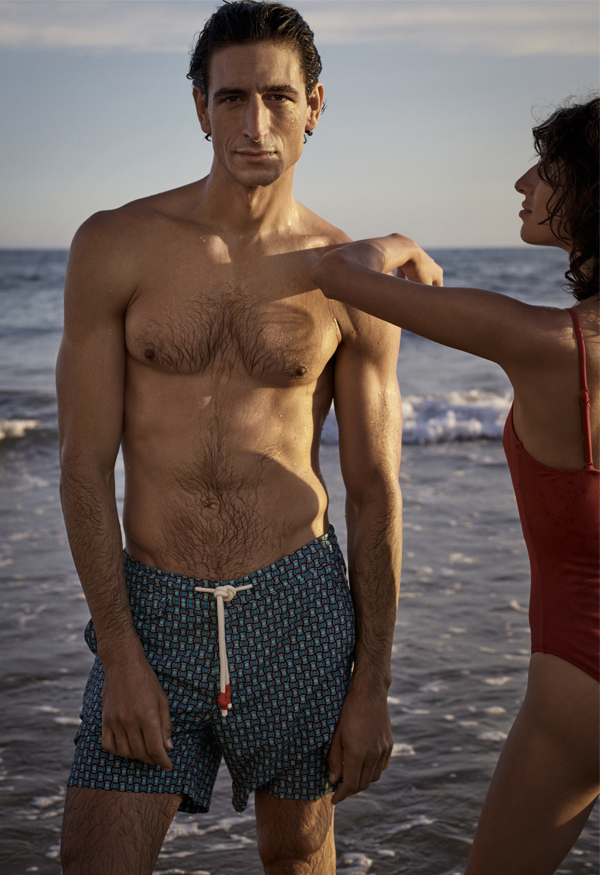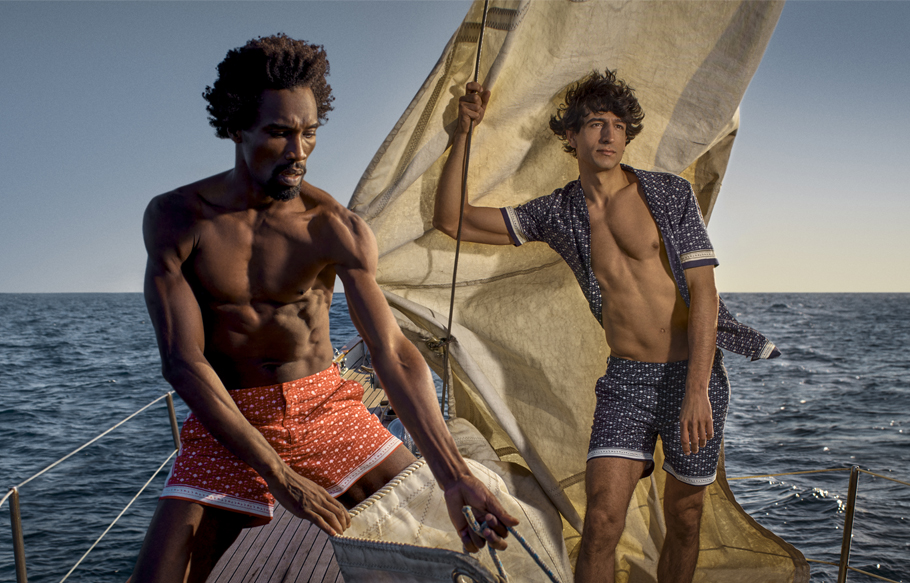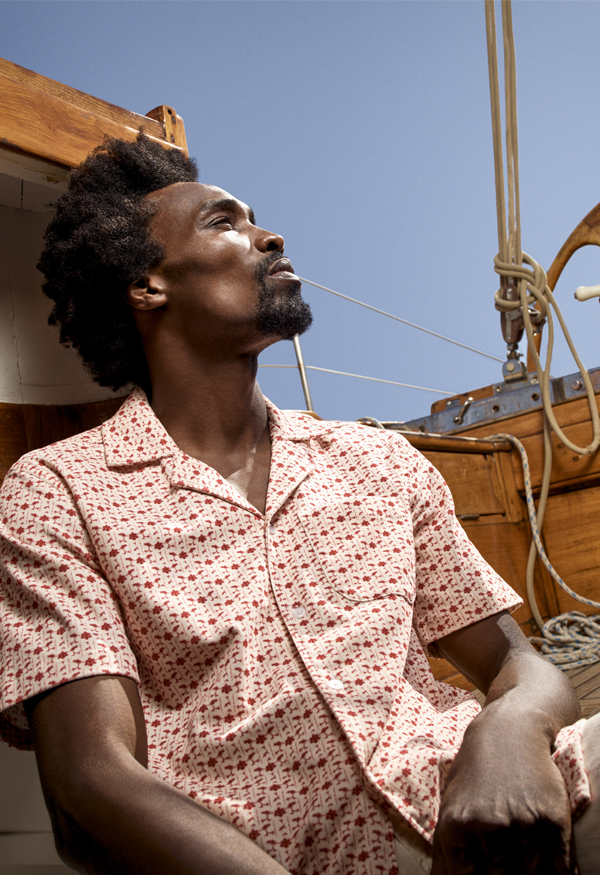 The films and selected images are attached. The collection lauches on 29 January 2023 around the world, and on 19 February 2023 in Australia. Across the season O.B continues it commitment to sustainability; measuring the impact on the planet, reducing across production, products and operations, and balancing what cannot be reduced through Blue Carbon Projects, restoring ocean ecoystems.