Sustainable, luxury resortwear brand My Beachy Side will bring signature beachy flair to Season 2 of Netflix's hit series Emily in Paris, set in St. Tropez.
Season 2 of Netflix's hit series Emily in Paris will showcase collaboration with sustainable, luxury resortwear brand 'My Beachy Side", bringing a beachy flair to it's classic Parisian Style.
(New York, New York): Darren Star's hit NETFLIX series EMILY IN PARIS, known for its iconic styling and legendary fashion, has signed on with sustainable luxury brand MY BEACHY SIDE as their official fashion partner for their highly anticipated Season 2, debuting end of year 2021. My Beachy Side will bring its signature hand crocheted beachy flair to the season, set against the backdrop of the dreamy French Riviera in St. Tropez.
Season 2 finds Emily in St. Tropez, the inspiration behind My Beachy Side's 'Emily in Paris' Resort '22 capsule collection. The collection evokes summers on the 1920's French Riviera, featuring intricately hand-crafted breezy lace cover ups, vintage-inspired French terry, and sailor-chic swimwear in pops of bold primary color palettes, a nod to seminal 20th century artists. The collection invigorates Emily's classic Parisian style with a jet-setter, sun-kissed, and edgy resortwear vibe.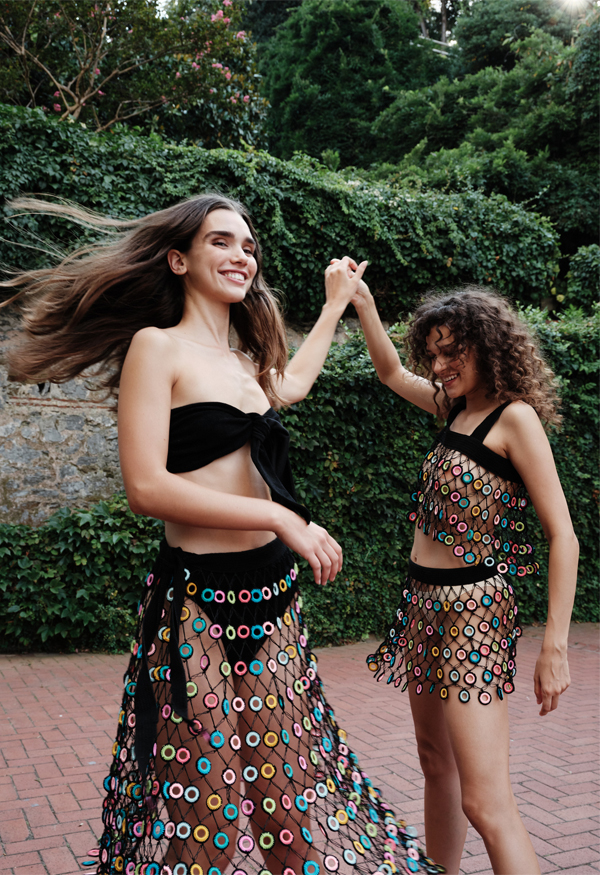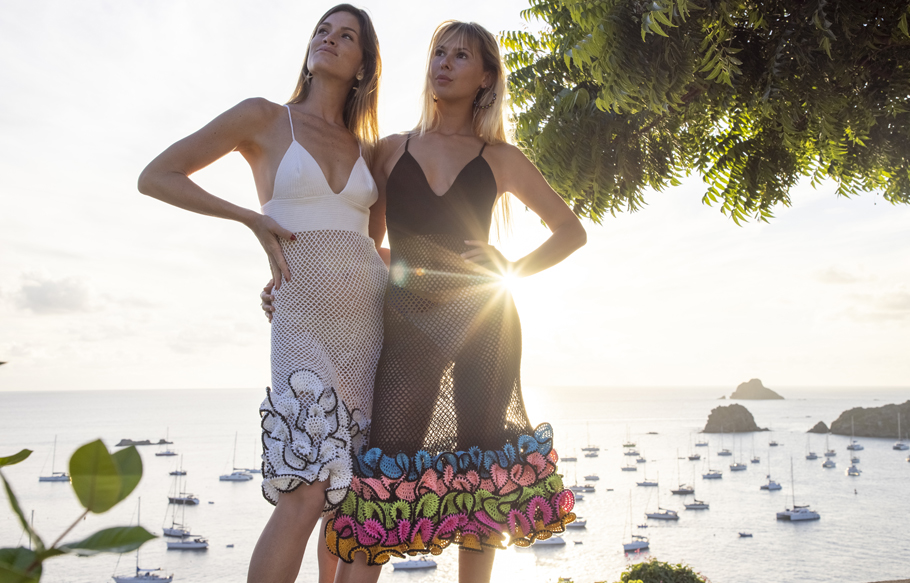 We were inspired by the show, which really showcases the power of fashion and the power of women, so it was a natural fit for us. The show is so widely-loved it seemed like a great opportunity to give a voice to what we do- we believe in the power of fashion to change the world and our mission is creating sustainable jobs, cultivating local economy, empowering disadvantaged women and refugees without sacrificing style. – Gamze Ates
Emily in Paris captivated millions of viewers around the world at a time when we were all eager for the nostalgia of halcyon days, craving a lighthearted fantasy to transport us into a whimsical, magical landscape. My Beachy Side, similarly, evokes carefree beach adventures and poolside soirees.
At the core of My Beachy Side's feel-good vibes is Founder, Gamze Ates's belief that sustainability, cultural responsibility and environmental stewardship can intersect with the luxuries of life. She brought this to life in 2015 when she launched My Beachy Side to provide economic opportunity to able but unemployed women in her home country of Turkey, where only 30% of women in Turkey are employed outside the home.
The partnership between Netflix and My Beachy Side meets at the intersection of fun and fashion while also highlighting the ways that women can, and do, change the world at every angle, from Emily's fantastical French adventures, to the over 500 women employed by My Beachy Side. Emily in Paris is a Netflix series that follows Chicago marketing exec Emily Cooper after landing her dream job in Paris, to bring an American point of view to a French firm. She meets the culture clashes head-on and embraces her adventurous new life while juggling work, friends and romance.
My Beachy Side was founded in 2015 with the mission to drive the financial empowerment of disadvantaged women by providing them with a sustainable income, hand-crafting our signature crochet styles. Applying values of fair trade, we aim to be an example that leads the luxury fashion industry towards a higher standard of ethics, sustainability & craftsmanship.